Locksmiths are necessary for society because we all have keys, safes, and other secure objects that we rely on to keep our valuables safe. But, what do you do when you're locked out of your car, home, or safe? Who can you call? The answer is simple; you call the local locksmith service to come to unlock your door and help you get back into your home. If you want to become a locksmith, here are some tips and tricks to get you started in the right direction!
Learn The Basics Of Lock Picking
Learning lock picking is a great way to get familiar with locks, which will help you both understand and appreciate them. Lock-picking is also a handy skill for anyone interested in security, whether you're looking for something to do as a side gig or hoping to break into that field. In addition to being fun, it's easy to learn: Basic lock-picking requires just four basic tools and can be picked up in an afternoon once you know how. 
There are plenty of online tutorials (and even some YouTube videos) that can get you started; I recommend starting with Deviant Ollam's The Open Organisation Of Lockpickers site. As he says on his site, Lockpicking is like any other hobby: The more you practice, the better you become. It doesn't take long before you start seeing locks in everything around you! You may never make your living as a professional locksmith, but knowing how to pick a lock could come in handy if your car breaks down or if your home gets broken into. Plus, it's really cool!
Get Licenses and Certifications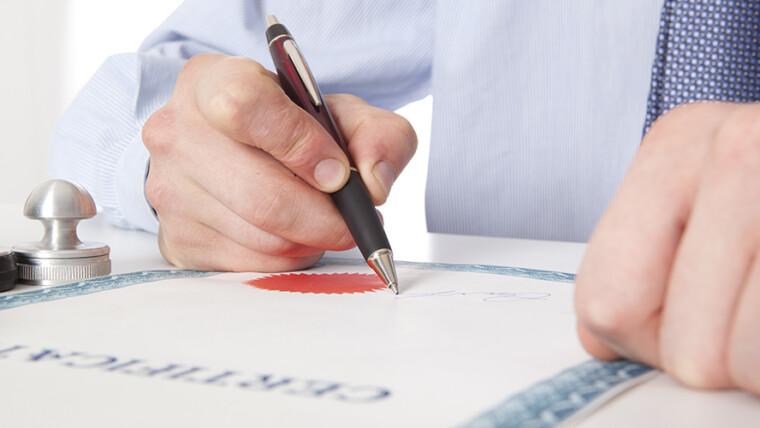 Every state and municipality has its own rules and regulations when it comes to locksmiths, so make sure you know your local laws. In general, though, you need a locksmith license to practice. Different states have different procedures for getting a license; some require a certain number of hours of experience while others will grant one if you've taken approved courses in schools like ASSA ABLOY. Once you're set with those documents, there are several other things you'll need: tools (of course), worker's compensation insurance for your employees if applicable, liability insurance for yourself and your business, etc. It may seem like a lot but once you get through all that, it's smooth sailing from there. You can even start offering your services online using platforms such as Craigslist or Thumbtack.
To become a licensed locksmith, one must obtain certification by an accredited agency recognized by ANSI/BHMA. Additionally, state-specific requirements should be met before any person can claim themselves as being certified in their respective area. The two major agencies who offer certifications include: 
The American National Standards Institute is an organization that develops standards for many industries including safety and security measures in buildings, homes, and businesses. They maintain certification processes which includes education requirements as well as on-site evaluations by accredited professionals at both federal and private institutions around North America.
Grow your Skills Further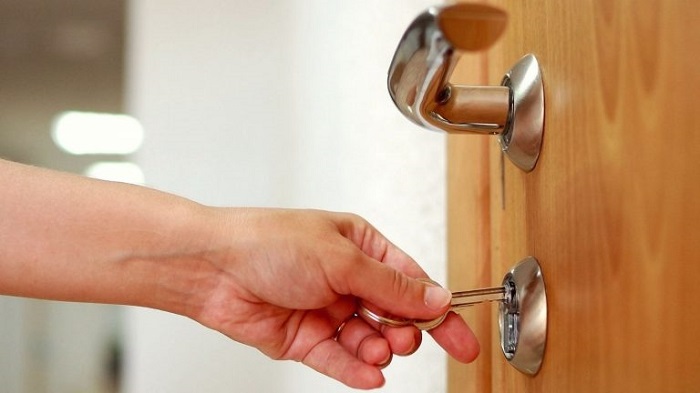 You should research various career opportunities in locksmith services and see which one can actually take you closer to your desired goals. You should start learning as much as you can about various security measures related to vehicles, homes, and other places. Apart from knowing all these things, it is also important that you become an expert on toolboxes of different kinds. It is advisable that you start fixing simple things at your home so that it gets easier for you to work out problems with more complex issues later on. Also, remember not to practice anything without proper knowledge and proper guidance from professionals who have a lot of experience in dealing with such situations.
Gain Experience
Do you want to make locksmith services your full-time profession or even your career but aren't sure how to go about it? Then continue reading to find out more about other ways in which you can earn money from doing locksmith jobs on a regular basis. Such professional jobs are high in demand, as everyone needs an expert who can do lock repairs or replacements. You will be able to spend time on your business instead of searching for work and all kinds of necessary equipment such as tools, spare parts, and machinery can be obtained easily. 
However, you will have to carry out extensive research on your chosen business idea if you want it to be successful. Don't forget that people often call professionals when they need help at night or during weekends, so it is best to prepare for such times. Also, keep in mind that there are strict regulations regarding opening hours for businesses; therefore, you should take care of them too. If everything goes well with your business plan, then there is no doubt that you will be able to make a good profit within a short period of time. You can then use these profits as savings and use them later on when you start working independently.
Other Ways Of Earning Money As A Professional Locksmith
Along with your salary, you can also earn extra money by performing house calls, and other professional tasks. Such jobs include doing security audits for small business owners and homeowners who want to get additional locks installed on their doors. After all, a working locksmith is one of those people whose phone number you'll never delete from your phone; they come in handy all of a sudden! You can also work as an expert witness to courts during cases such as robbery or burglary. These are just some of the many opportunities that are out there for you after becoming a professional locksmith! You Can Also Start Your Own Business: Becoming a full-time locksmith will require you to invest in your own tools and materials, which will be worth it when you have enough clients coming through your door every day. It's possible to start a business with only $5,000 – $10,000 depending on what state you live in. Having worked at my own shop for over 5 years now I have learned that operating costs like rent and utility bills will add up quickly so it's best to take those things into consideration before starting up your own shop.